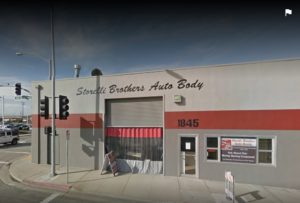 We are your one stop shop for quality service, specializing in Collision Repair.
We have served the Monterey Peninsula since 1975.
We provide quality Collision Repair for you as well as local Law Enforcement Agencies, Corporations, Dealerships, & Government Agencies.
Providing friendly customer service with quick response times and competitive pricing, utilizing state of the art equipment.
Our customers come first and we work with all insurance companies to ensure you get world class service.
OUR SERVICES
Auto Body Repair, Auto Glass and Refinishing
Our technicians bring your car back to manufactures standards
Easy and Convenient repairs –  Pick up and drop off services to save you time
Our technicians use the latest in technology and highest quality products which makes us one of the best shops in town
Free Friendly Estimates